2012 Global Leadership Summit Session 8: Bill Hybels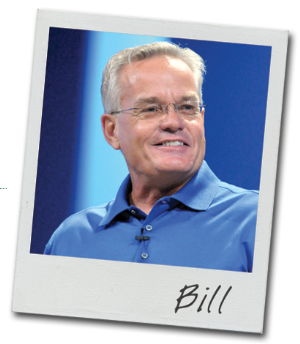 Sessions 8 – Closing Session
Bill Hybels
Founder and Senior Pastor,
Willow Creek Community Church – South Barrington, IL
Founded The Global Leadership Summit, now in 200+ U.S. sites, 260+ cities worldwide, and 85 countries
Committed to developing and mentoring leaders worldwide, including those in some of the most difficult, overlooked and under-resourced countries
Best-selling author of more than 20 books including his most recent release, The Power of a Whisper
Session notes
Matthew 16:18 – I will build my church and the gates of hell will not prevail against it.
The local church is the hope of the world.
It's one thing to see a vision, it's another thing to be seized by a vision.
Where there is no vision, people perish.
Told the story of doing an outreach event when serving in youth ministry. After hundreds decided to follow Christ that night he prayed, "Lord, I'll keep doing this, if you'll keep doing that."
Told the story of stopping a 9 year old kid who beat up another kid at the airport. On the flight, he sensed God prompting him to think about the future of that kid. Realized the trajectory of that kids life was not likely to be a good one and that the only thing that would change that would be a fired up follower of Jesus inviting him to be a part of fired up community of faith.
I want to see every church reach its full redemptive potential.
Will the local church be able to sustain itself until the end of time.
If you've ever felt God tap you on the shoulder and invite you to serve in the critical role in the local church, the hope of the world, how can you possibly say no?
Start every day with a prayer submitting to participate in what God has called you to do in the local church.
Bill challenged everyone to pray the following prayer every day for the next 30 days…
God, this is a new day. I freshly commit myself to the role you have invited me to play, as you are buildign your church in this world. I am awestruck again today that you include me in this grand life-giving, world transforming endeavor. So today I joyfully offer you:
My love
My heart
My talents
My energy
My creativity
My faithfulness
My resources
And my gratitude
I commit all of myself to the role you have assigned me in the building of your church so that it may thrive in the world. and I will "bring it" today. I will bring my best. You deserve it, your church deserves it. It is the hole of the world.
What impacted you from Bill's talk?  What action will you take as a result?