2012 Global Leadership Summit Session 7b: Geoffrey Canada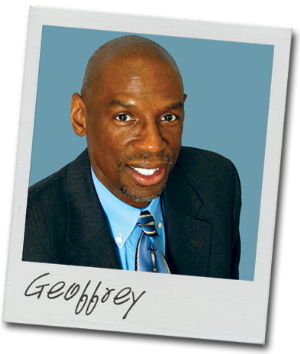 Session 7 – Changing the Odds
Geoffrey Canada
President and CEO,
Harlem Children's Zone
Pioneering leader in urban education and fervent advocate for U.S. education reform
Featured in the acclaimed documentary, Waiting for Superman
Targeting a 100-block municipal area with educational and social services, the Harlem Children's Zone has become a model for effective community engagement
Coming from the poor and sometimes-violent South Bronx, he graduated with a master's degree from the Harvard School of Education
Session Notes
We have allowed parts of our nation to become areas of hopelessness.
You can't just change the school but must also change the neighborhood.
Started with 1 block in Harlem. Then said, "Can we change 2 blocks?"
Must start with familys starting at birth.
In these communities they hear 1 good message, but the culture gives them 20 negative messages. We need to change the culture.
"Tipping point" is where we "reach" 60%-70% to change the culture.
Grateful for his grandmother who saved his soul.
One of the hardest things is to work really hard and fail and fail publicly.
I had to remember that I wasn't working for our staff, I was working for the kids.
Its easy to fire someone who is lazy or disagreeable. It's much harder to let someone go who is working hard but just not doing the job well.
People who like me like me less when I'm raising money.
There's a line where getting the money from someone is actually worse than not getting the money. But it's hard to see that line when you have no money.
I feel a greater sense of urgency. I've become more impatient with failure.
Succession planning – At American Express, they create a succession plan the moment the new CEO comes in.
If you want to attract a potential successor, you've got to tell them when you're leaving.
I believe we are on a path towards victory, but you never know at what point on the path you are.  Some people fight there entire lives without seeing progress.
It's easy to have faith when everything is going great. The real test of faith is when you're facing something that only your faith in God will get you through.
You are being watched all the time. You compromise either once.
When a leader has a moral failure it hurts everyone in a similar place of leadership.
What impacted you from this session?  What action will you take as a result?