Join Me Tomorrow and Friday for the Global Leadership Summit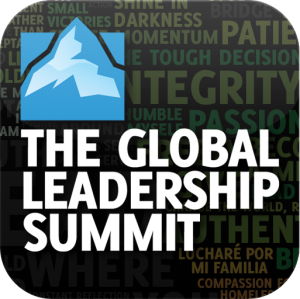 Thursday and Friday (Aug 9-10) the Willow Creek Association is hosting its annual Global Leadership Summit.
I'll be participating at the Van Dyke United Methodist Chursch, Tampa satellite site with a group from my church. I'll be blogging my notes live here on Live Intentionally (as I have the previous 5 Summits) and tweeting quotes and highlights (as I have the previous 3) as well.
As usual this year's Summit features a great mix of veteran and emerging leaders from churches, non-profits, government and business:
Bill Hybels
Condoleezza Rice
Jim collins
Geoffrey Canada
Sheryl Wudunn
Craig Groschel
John Ortberg
Mario Vega
Marc Kielburger
Pranitha Timothy
William Ury
Patrick Lencioni
I'm looking froward to learning and being inspired. I'm looking forward to doing it with the team from my church. And I'm looking forward to sharing  and discussing as much as I possibly can here.
Are you participating in this year's Global Leadership Summit?  If so, where will you be and what speakers are you most looking forward to?
If you're not yet registered, you can probably still participate. With more that one hundred satellite sites in the U.S. there's a good chance there's one close to you.