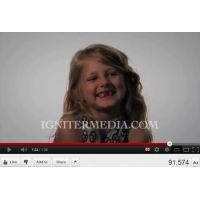 As a parent, there are times when I get a little frustrated when my kids disobey or make poor choices. I feel like I've said the same things many times and my kids just aren't getting it.  But this video helps to put things in perspective…
It's good to remember that children are inherently immature and self-centered. Every day they face new things and situations they've never seen before. They lack the wisdom and experience to handle them well on their own.   That's why God made parents.  That's why being a parent is so important.
God gave me the awesome responsibility and opportunity to guide my children through the challenges and temptations of childhood and adolescence and develop into self-aware, mature adults who love God and love others.