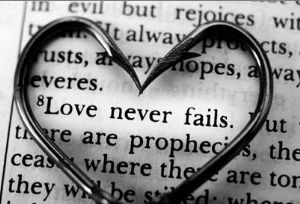 In celebration of Valentine's Day, I asked folks on Twitter, Facebook and Google+ to post their favorite, most inspiring quotes about love.  I combined some of those (sorry I couldn't use all those contributed) with some of my favorites to create today's post.
20 Inspiring Quotes about Love
If you love somebody, set them free. -Chinese Proverb, Sting (from @MySmartPuppy)
Where there is love there is life. -Gandhi (from @ErnieArias)
All You Need is Love -John Lennon & Paul McCartney (from Greg Gazin)
There is no remedy for love but to love more. -Henry David Thoreau (from @WayneHurlbert)
I love you not only for what you are, but for what I am when I am with you. -Roy Croft (via @AnneHThomas)
The greatest love is shown when a person lays down his life for his friends. -John 15:12 (from @HTbookstore)
I have loved you with an everlasting love. -Jeremiah 31:3
When you are in love you can't fall asleep because reality is finally better than your dreams. -Dr. Seuss
Every decision we make today will be driven by fear or love. Who we toss the keys to determines a lot about the destination. –Bob Goff
You come to love not by finding the perfect person, but by seeing an imperfect person perfectly. -Sam Keen
Where there is love and inspiration, I don't think you can go wrong. -Ella Fitzgerald
Women who are stunningly beautiful are women who… love truly and honestly without demanding that they be loved in return. -John & Stasi Eldredge
If you judge people, you have no time to love them. -Mother Teresa
If you would be loved, love and be lovable. Benjamin Franklin
The course of true love never did run smooth. -William Shakespeare
Love doesn't try to be efficient; when it's most extravagant, it's least wasted. –Bob Goff
To love at all is to be vulnerable. Love anything and your heart will certainly be wrung and possibly broken. -C.S. Lewis
The only place outside Heaven where you can be perfectly safe from all the dangers … of love is Hell. -C.S. Lewis
Perfect love drives out fear. -1 John 4:18
Love is patient, love is kind. It does not envy, it does not boast, it is not proud. It is not rude, it is not self-seeking, it is not easily angered, it keeps no record of wrongs. Love does not delight in evil but rejoices with the truth. It always protects, always trusts, always hopes, always perseveres. 1 Corinthians 13:4-7 (from @Nurse_Techy)
What is your favorite, most inspiring quote about love?