Are You Living Under, Over, From, For or With God? [video]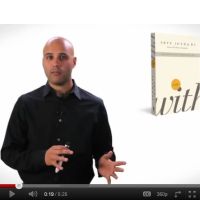 Watch this excellent video by Skye Jethani as he explains 4 common misconceptions about God and how they compare with the relationship God really wants with us.
How do you primarily view your relationship with God? Do you live your life under God? Over God? From God? For God? Or with God? If you're not sure, think about the last few times you prayed. What did you talk about with Him?
This video is based on the concepts of Skye's latest book, titled With. If this topic interests you, Josh Tandy, aka Rookie Pastor, is giving away 5 copies on his blog.