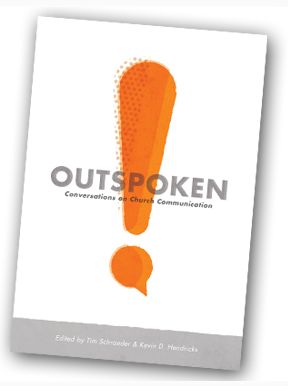 I'm excited to announce that I'm one of 60+ contributors to a new book that's being released today – Outspoken: Conversations on Church Communications! The book covers all facets of church communications and in my opinion is a must-read for pastors, church communicators, and church web developers. Tim Schraeder did an awesome job leading this project, getting a diverse group of top-notch contributors, and editing the book.
Outspoken is available on Amazon in paperback right now and will be available for Kindle later today.  You can also download part of the book here.
We are giving away 3 copies over on my company's blog, Christian Web Trends. So, if this is a topic that interests you click on over there and find out how you can get a free copy!