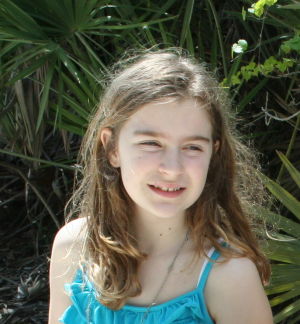 My 10 year old daughter, Ainsley, loves to write.  After Jennifer and I got back from serving in Kenya, she wrote about the trip from her perspective.  I'm very excited to publish what she wrote as her very first blog post today.
The morning my parents and the team headed off to Kenya was very emotional for me. Even though this had happened before I really missed them. First, my Nana picked me and my siblings up. I was already crying. I wouldn't see my parents for about two weeks. Even though I was with family that I love very much, I was still very sad. I felt a little better because at night Aryn, my little sister would cry because she wanted Mom. I wasn't the only one who was crying. Aryn couldn't see Mommy or Daddy because they were already at D.C. And headed off across the Atlantic Ocean to Switzerland. Also the time difference in Kenya is seven hours.
After a few days I got used to not being with my parents. My Nana let us look on facebook to see what my dad posted. I was very exited to see what my dad was saying. I also got emails from my parents. That made my day. We did fun activities with the family. Some days my dad would put pictures on facebook. I felt like I was in Kenya. With the poor conditions, stray animals, and dark skinned people. Now I now that I should be thankful, because we have food, clean water, good conditions, and air conditioning.
Today I finally get to see my parents. This is going to be so exciting. When I saw my mom, I was really happy. I almost started crying again. I never wanted her to leave again. As we were driving home we were talking all the way home. Then I got to see my dad. I was also so happy. I also looked at all the stuff they brought back such as bags, necklaces, and pictures.
I was so excited to see my parents. Now I know more about the Kenyan culture. It's so interesting. Someday you should go to Kenya. And someday I am going to do the same. Please help by praying for the people in Kenya.