2011 Global Leadership Summit Session 8 Notes: Erwin McManus #wcagls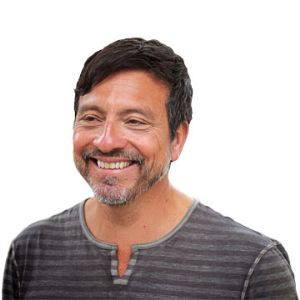 He leads a complex, multi-campus church, yet convention, programs, and structures repel him. Erwin McManus remains unencumbered by the human creations that can crowd out the essence of the Spirit's work in the world. "Don't do evangelism," he says. "Live Christ." McManus purposefully immerses himself in the culture around him—the fashion and entertainment industry of Los Angeles. It's been as normative for him to start a clothing line and produce a hit Super Bowl commercial as it has been for him to teach at Mosaic on Sunday mornings. McManus imparts to his listeners a holistic perspective of ministry that compels integration and action—and leaves "doing church" in the dust.
Notes
We need a different mindset; need to have a different relationship to the future.
Ecclesiastes 1
I've always struggled to come to agreement with Ecclesiastes.
One day I told I told my wife, "Solomon is wrong!"
Every time I came up with a new idea, someone would tell me, "There is nothing new under the sun."  It become a theological pat on the head.
There is something new under the sun!
There are other things Solomon says out of despair and desperation that we know are not true.
Virgin birth – very new! Touching the blind and making them see – very new! Resurrection of the dead – so new it never had to be done twice.
Isaiah – I am doing a new thing.
God is an artist.
Everyone is comfortable with history. We say, "Let's make history!"
We're uncomfortable with the future.
Live in the creative order rather than the created order.
We are God's instruments to create the future.
Evil men don't wait 4 permission 2 create the future. But good people sit idly by waiting 4 God 2 create a better world.
The future is whatever we want it to be.
We need to become the cultivators of human potential.
I believe there has never been an ordinary child born on this planet ever.
We have the extraordinary beat out of us until we're ordinary.
What if the world was to begin to know us (Christians) as the epicenter of human creativity?
I'm convinced that the church is full of people waiting for someone to liberate the dreams within them.
Talking about Mosaic's Doritos Superbowl commercial.
People began criticizing Mosaic for abandoning the gospel.
If we do something better & more create than anyone else, people will look to us
I have a feeling that you at your best is not in the least bit intimidating to God.
We need to become the narrators of the human story.
I began an empirical study of the scriptures to see if the bible explains the human experience accurately.
We've taken on a false narrative in the church.
The false narrative is that we were terrible, chose to follow God, and now everything is perfect until we die.
We need to be honest about the fact that we still struggle with the evil inside us.
We need a revival of great storytelling.
Whoever tells the best stories changes the culture.
Sometimes the truth is lost in a bad story and the false is perpetuated through a good story.
It's not that hard to lead people to Jesus when you tell them a story which they are in.
Jesus has come and he has made all things new.
What was your biggest takeaway from Erwin McManus's talk?  What action steps are you going to take as a result?