2011 Global Leadership Summit Session 6 Notes: Michelle Rhee #wcagls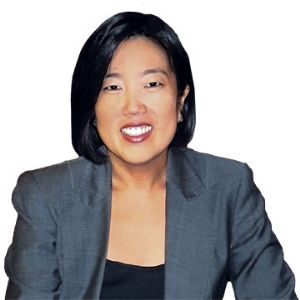 Leaders know that change isn't easy—and it doesn't come overnight. That's why, for the past 18 years, Michelle Rhee has stayed the course with a single objective: to give children the needed skills to compete in a changing world. Rhee, who served with Teach for America, founded The New Teacher Project, equipping school districts to transform how they recruit and train qualified teachers. During her three years as Chancellor of the Washington, D.C. Public Schools, students' scores and graduation rates rose dramatically. Today, Rhee is CEO of StudentsFirst, a movement to transform public education. She holds firm to her conviction that teachers are the most powerful driving force behind student achievement.
Notes
I loved my job in D.C. every day.
The children of my district were being done such a disservice. It was the worst school district in the entire country.
People were avoiding making decisions because they didn't want to face the turmoil
Not on my watch.
How did you go from Ivy League college to "that?"
We grew up with a mindset of what you can do for others.
Joined Teach for America.  Assigned to inner city Baltimore.
Wendy Copp suggested she try to figure out how to get more qualified people to choose to teach in inner city and rural school districts.
Biggest myth: there aren't enough people who want to teach in those schools.
She found it wasn't true at all.
The real problem wasn't in people's interest, but rather the bureaucracy of the school districts.
Suburban schools don't have the same challenges because they don't have the same turnover.
Washington DC city counsel disbanded the school board, gave the mayor direct authority over schools. Mayor called her.  She said no several times.
Being an urban school superintendent was the last thing I wanted to do. I had never run a school much less a school district.
Ultimately I took the job because… in a heart-to-heart I told the mayor you don't want me… I will cause you nothing but headaches.  Mayor said it wouldn't be a problem.  As a result thought it was an opportunity I couldn't turn from.
Almost everything was broken… 8% of 8th graders on grade level in math.
Kindergarteners were on par with kindergarteners in other places, but the longer they were in the system, the further beyond they got. Teachers weren't being paid on time. Books were stuck in warehouses.
Thought about maslovs heirarchy of needs. Make sure people are getting paid, etc.
Focus on human capital. Really believed that the way we could have the most impact was to make sure there was an excellent teacher in every classroom and an excellent principal in every school.
Decided to close 23 schools (15%). Cut central office admin in half. Started with 1,000 people, finished with less than 500. Removed 23rds of principles & 1,000 teachers.
Try to create a different culture, a culture where we thought about every single child and every single family in the same way we think about our own.
Sent her own kids to DC public schools.
Example: What do we do if a teacher is measured as ineffective? Some people suggested giving them 2 years.  That would mean my child might get them. There's no way I would allow that to happen.
Brought in a lot of new people.  Looked for people with "snap" – the person who can walk into a classroom & knows exactly what's going on, understands how each child learns.  When you see it, it's like magic.
Also looked for teachers who have "value added." We want to evaluate our teachers based on how much our students are learning.
Measure the kids at the beginning of year & end of year for each teacher and want to see progress. (Great idea!)
How did you handle the weight of all the criticism (and picketing)?
her mom: "I thought when you were young that you were going to grow up to be anti-social, but I see now this trait has served you well."
I would much rather deal with anger than apathy.
I'm not much of an incremental girl.
The people who thought I was moving to slow weren't the people with kids in the system.
Ultimately, the future of the school district is up to the new mayor and city council.
I do this work because I'm motivated by it every day.
Education has been largely driven by special interests – textbook manufacturers, teachers unions.
There is no national organization that is lobbying for the children.
Students First – a movement, knows our ed system is not what it should be, putting pressure for better education.
As an elected official, your job
If you turn your head to the people who are yelling the loudest, you'll be turning your back to the children, because they don't vote.
Speak up for those who cannot speak up for themselves.
Engaged to the major of Sacramento.
The concept of "Let go and let God" is really hard for me. I'm kind of a control freak.
Going through the Experiencing God workbook.  (<== Great stuff!)
What was your biggest takeaway(s) from Michelle Rhee's talk?  What action step(s) are you going to take as a result?