2011 Global Leadership Summit Session 3a Notes: Rev. Brenda Salter McNeil #wcagls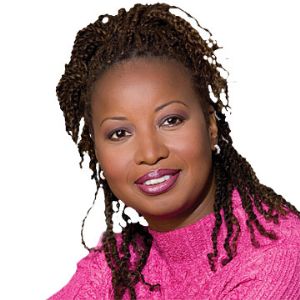 "The Church of today is a place of collaboration, a countercultural community of reconciliation and justice," says Rev. Brenda Salter McNeil, a much-sought-after speaker worldwide—and one frequently requested by attendees of The Global Leadership Summit. President of a leadership development organization and a 2010 presenter at the Lausanne World Congress in South Africa, Rev. Salter McNeil is zealous about preparing the Church for the impact of globalization by changing the way the next generation of Christian leaders think and act toward people who are different. Rev. Salter McNeil is a lightning rod for transformation, bringing people together from all nationalities to complete our shared Kingdom assignment in the Church and beyond.
Notes
She was invited to speak in Birmingham, England. Jamaican woman came up to hear and said in frustration, "Where have you been?"
"I had no idea."
It was a defining moment for me to find out how uninformed I was.
It was a catalytic event. It was the moment I became a global Christian.
Catalytic events are never nice, easy, or comfortable.
Who could have expected the revolutions in Egypt and Tunisia, facilitated by Facebook and Twitter?
Has it immobilized you and made you want to retreat?  Or has it challenged you to move forward to a new kind of leadership?
Acts 1:8 – Pentecost was the ultimate catalytic event.
Our mission is to lead the church forward into the globalness of what the church is called to be.
"Jerusalem" is where our people are. It takes to courage to be catalytic in your "Jerusalem."  We have to speak truth to power and take on people who look like us, our own church, our own family.
"Judea" is not home, but close to home. It's where we visit regularly, but don't live. It's where division occurs – generational, political, etc.
"Sameria" is near us, but it's where we avoid because the people are different from us. It's the neighborhoods we lock our doors as we drive by.
Sameria is the place of sex trafficking, child soldiers, corporate greed, environmental injustice.
"you will be my witnesses in Jerusalem, and in all Judea and Samaria…"
We need the supernatural power of God to push us out of our comfort zones.
In Acts 2:1 God sent a catalytic event.
A multi-national, multi-ethnic people was born – the church.
The church is supposed to be such an amazing, diverse community that it makes people scratch their heads because they don't understand how we do it.
Maybe God is allowing the global financial crisis so we are forced to work together in new ways.
Are you ready to break through your sound barrier?
If so, I've got some dangerous things to ask you to do
1) Pray for a divine mandate. We can't do something about everything, but we can do something about some things. What do you want me/us to do? "God, break our hearts for what breaks your heart"
Being multi-ethnic is not a good thing its a God thing.
2) Name your catalytic events. Ask, "How is God moving in our community? In our country?"  Don't look at things as catastrophes but as catalytic events.
God is always working!
3) Mobilize people to go!
Don't go into a community with answers. Go in with a desire to learn. Learn the language of the people. Acknowledge your need for them.
I don't want to just talk about Pentecost, I want to experience it!
I dare you to pray that God's Holy Spirit fall afresh on you!
What was your biggest takeaway(s) from Brenda Salter McNeil's talk? What action step(s) are you going to take?