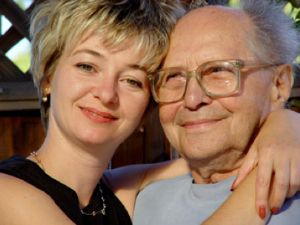 The real estate market is in turmoil. U.S. Treasuries have been downgraded. And yesterday the stock market dropped more than 5%.
So, where's the best place to invest for retirement?
Your children.
Think about it…
Most retirement planning starts with the assumption that we need to save enough money by the time we retire, so that we can live completely on our own and pay people to do all the things we no longer can or want to do for ourselves.
I'd rather invest in my children so that by the time I retire, they are well educated, have good character, have the determination to succeed in their career, and have great families of their own. Most of all, I want my relationship with each of them to be so good that they love me, want to spend time with me, and will help me when I need it without considering it a burden.
I'm not saying it's bad to save and invest for retirement, but "independent living" is not all it's cracked up to be.