Overrated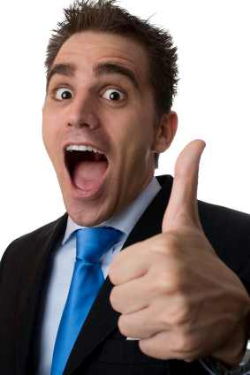 I recently realized something about myself I never noticed before: I am obsessed with ratings. I'm not talking about the obvious ratings on things like movies, restaurants, products, and employee evaluations. I'm talking about the informal conversations I have with people every day.
Someone says, "Hi, how are you doing?"
My habit is to respond with – great, good, fine, or maybe not so good – a rating.
How was work today? How's your knee feeling? How's the book you're reading? In every case, without even noticing, my instinct is to throw out a rating. But the more I think about it, the more I realize that's not a very good habit.
3 Problems with Rating
1) It puts my focus on external circumstances. When I think about how I'm doing, how I'm feeling, how something went, my focus almost always shifts to what has happened or is happening around me – the weather is nice, one of my kids is upset with me, my favorite team won. But my circumstances are far less important than how I respond to them.
2) It puts my focus on circumstances before they've been resolved.  Let's say I'm behind on a big project at work, my spouse going through a health issue, and I just discovered a leak in my roof. I might be inclined to say I'm not doing too well, but all those situations are unresolved. If I really believe "in all things God works for the good of those who love him" then the end result of all these seemingly difficult circumstances will be good.
3) When I tell someone I'm doing good or bad and then explain that by describing external circumstances, I'm telling that person that circumstances matter most. It perpetuates that myth.
What's the solution?
It starts inside my head – constantly reminding myself of the big picture, that circumstances do not determine my mood, how I'm doing, or who I am.
Beyond that, it takes real intentionality. Our culture just assumes "how I'm doing" = "rating my circumstances." I think part of it is trying to describe our experiences and circumstances without rating them. Part of it may be to follow any description of circumstances by downplaying them and saying in the grand scheme of things, those circumstances do not control me.
How do you respond when people ask, "How are you doing?"
If you really want a challenge, try to go a while day responding to "How are you doing?" without a rating. Think you can do it?