Influence is Easy. Leadership is 100 Times Harder.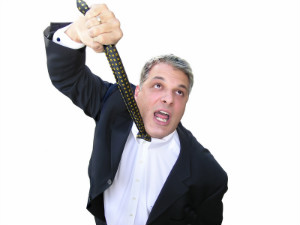 A lot of people on blogs and Twitter strive for influence. Influence simply means that you've affected someone in some way. Influence is easy.
Bloggers, if someone has read one of your posts, commented, and shared it, you've influenced.
Musicians, if someone spends $10 to download your album and hums your tunes, you've influenced.
Sales/marketing people, if someone has bought your products, you've influenced.
Pastors, if someone has listened to one of your messages, you've influenced.
Christians, if you've brought someone to church or shared your faith with someone, you've influenced.
Easy, peasy. What does any of that accomplish? Maybe nothing. Influence only matters if it's focused and used to accomplish something meaningful. That's leadership. And leadership is hard.
If a CEO or business owner's revenue is 99% of expenses, she is failing as a leader.
If a coach's team scores 99% as many points as the other team, he is failing as a leader.
If a project manager complete 99% of a project, she is failing as a leader.
If a pastor has lots of people attending his church, people's lives and the community is not transformed, he is failing as a leader.
That's how hard leadership is.
If someone walks with you 1% of the way, you can claim an influence success. But if someone walks with you 99% of the way and bails, it's a leadership failure. By my math, that makes leadership 100 times harder than influence.
Leaders, I'm not writing this to blame or depress you – just the opposite. We can do everything right – cast a great vision, work hard, make good decisions, encourage our team, and more – and still fail, because by definition a leader's success is dependent on other people doing their part.
Successful leadership means convincing other people that of all the millions of things they could be doing with their time, energy, and/or resources, they want to give it to you to work towards your vision of a better tomorrow. They have to not just want to move in the same direction you're going, but move to the same exact place, at the same pace, in the same fashion.
That is flat-out hard.
Let me close with this…
1) If you've been focused on influence but not leading, get in the game! Use your influence to accomplish something specific. But understand it will not be easy.
2) If you're leading anything, props to you! You've taken on a critical role.  Without you, whatever it is you're trying to accomplish would not happen.
3) If you're leading something and it feels really hard, that's normal. You're not alone. The buck stops with you. Circumstances change, people leave, economies tank, volunteers don't show up, equipment breaks, and ultimately you're the one responsible for getting everyone to the destination, no matter what. The burden may seem unbearable, but God is there with you to shoulder the load with you if you let Him.
In all of human history, nothing has ever been accomplished without leadership. No company, no non-profit, no country, no church, no movement has ever achieved anything without a leader. As a leader, you serve a critical role in your organization, one that few others will ever truly understand.
So, don't give up. Lean into God, family, and friends for strength. Persevere.