Barna Research Reveals Who Teens Look Up to and Why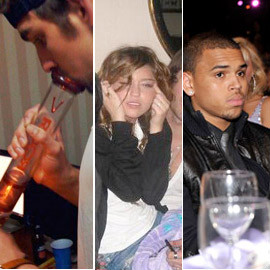 The Barna Group has release the results from an interesting survey on who teens say are their role models. The research is revealing in that it shows not only who has the greatest influence on teens but also what they value.
The nationwide sample of teenagers asked 13- to 17-year-olds to identify the person whom they admire most today as a role model, other than their parents. A follow-up question probed the reasons they define that person as a role model.
Who are the role models?
37% relative (grandparent, sister, brother, aunt, uncle)
11% teacher or coach
9% friend
6% pastor or religious leader they know personally
6% entertainer
5% athlete
4% political leader
4% faith leader
Why are they role models?
26% personality traits of that person
22% someone they want to "follow in the footsteps" of.
13% role model accomplished his or her goals
11% personal help or encouragement
9% overcame adversity
7% works hard
7% is intelligent
6% performs humanitarian effort and activism
6% maintains strong faith
What Does This Mean?
David Kinnaman, who is president of the Barna Group and directed the research, concludes among other things:
For better and worse, teens are emulating the people they know best.
Teenagers' role models reveal that teens want to get ahead, accomplish goals, overcome obstacles… and be encouraged along the way.
Spirituality, service, and sacrifice are of modest concern to the aspirations of most teens.
What do you think of the results and conclusions?
Personally, I have mixed feelings about them. I find it encouraging to hear that teens still look up to the people closest to them more than distant celebrities. I'm also glad to see the results reveal that teens look up to people who are successful (rather than popular, cool, or worse), though it would be nice to see more emphasis on the spiritual and service.  What do you think?
See the full results on the Barna website.