Lessons Learned from Save Blue Like Jazz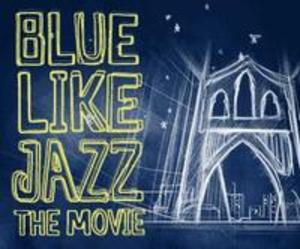 I love to inspire people by relaying the inspiring stories of people who have taken big risks to Live Intentionally.  Save Blue Like Jazz is one of those stories…
Donald Miller is one of my favorite authors and bloggers.  He challenges me.  He makes me think about things in new ways.  He's inspired me to live a better story, to Live Intentionally.
One thing I love about Don is that he doesn't just write and talk about living a better story, he's actually doing it.  He takes risks.  He risks failure.  He's frequently criticized.  And sometimes really cool things happen, like The Mentoring Project and this…
Don's latest book, A Million Miles in a Thousand Years, is based on his experience of turning his earlier best-seller (and one of my favorite books of all time) Blue Like Jazz into a movie.  Recently an investor pulled out at the last minute, and it looked like the the movie was doomed.
But instead of letting the movie die, Don and friends came up with an innovative idea to try to raise the $125,000 needed to save the money, Save Blue Like Jazz.
The idea took off, the money needed to save the movie was raised, and Blue Like Jazz the movie was saved.  See Don's post – An Update on Making History! Blue Like Jazz the Movie Presses on…
There are a lot of great lessons that can be learned from this.  Jeff Goings captured many of them in a recent blog post he wrote: 5 Lessons from the Salvation of Blue Like Jazz
What I think is great about this effort is it's big – big enough to be inspirational, yet at the same time they were able to involve a lot of people by a making a relatively small ask (contribute as little as $10) and using blogs and social media to spread the word.
What do you think about the Save Blue Like Jazz effort?  Did it inspire you or teach you anything?