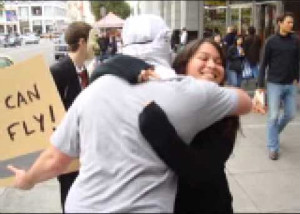 Tomorrow will mark 9 years since the September 11, 2001 terrorist attacks on the U.S.  This anniversary stirs a lot of emotions including sadness, anger, and outrage.
Lately the news has been filled with stories about opposition to the proposed Islamic center on the site of the World Trade Center, churches planning to burn the Quran, terrorist groups threatening retaliation for Quran burning, and on and on.
If there's one thing I wish everyone on the planet would get it's that…
You can't overcome evil with evil.

You can't overcome hate with more hate.
As a Christ-follower, it saddens and angers me that many Christians seem to think it's OK to hate on the haters.  Some Christians are hating on the terrorists.  Then other Christians are hating on those hating on the terrorists.  Come on people, think about it… where does it end?
I love what my friend Malik posted to his Facebook wall the other day in response to the stories about the church in FL that's planning a Quran burning…
This is a TRUE test of our Faith…As we are COMMANDED to love both this pastor and those responsible for the 911 massacre. (No one said it would be easy being a Christ Follower) We need to pray for all these radicals…. Because WE are forgiven by his Grace.
Let me leave you with one more thought…
Do not repay anyone evil for evil. Be careful to do what is right in the eyes of everybody. If it is possible, as far as it depends on you, live at peace with everyone. Do not take revenge, my friends, but leave room for God's wrath, for it is written: "It is mine to avenge; I will repay," says the Lord.
On the contrary: "If your enemy is hungry, feed him; if he is thirsty, give him something to drink. In doing this, you will heap burning coals on his head."
Do not be overcome by evil, but overcome evil with good.
–Romans 12:17-21
Thanks to Sarah Cunningham and Ed Cyzewski for inspiring this post. If you believe that only love can overcome hate, then spread the word. And may your blog posts, tweets, Facebook updates, and real-life conversations be filled with love this weekend.
What will you do to overcome evil with good?