Live Blogging #TheNines Leadership Webcast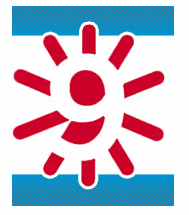 Today is the second The Nines leadership webcast event put on by Leadership Network. This year's theme is "Game Changers." More than 100 outstanding leaders will speak for 6 minutes each about their biggest game-changer.
Not sure how long I will watching, but as long as I am I'll be live blogging my notes. Comment & post a link to you're notes if you're blogging them.
Notes
11:33 @davetravis and @bradlomenick intoducing The Nines.
11:35 DINO RIZZO, pastor of Healing Place Church; on twitter @dinorizzo
Continue to value the small.
1 Samuel 15 – Saul has disappointed the Lord at the end of the day. Samuel reminds him o Saul, when you were small in your own eyes
What matters is how well we're able to be there for one person.
What are the small things that make a big difference?
Practical things. Small things like – Still writing cards, – Still noticing people wandering around our churches looking to connect – Still walking around shaking hands, – Still noticing people at store or recognizing people at your child's ball game that visited your church
What are the unique, small things, things in you, your life, your leadership, and your church that you can look to in order to make an impact?
Stay small. Keep Him big.
11:41 Charles Jenkins, Chicago
Acts has changed their church
A group of people filled with the Holy Spirit impacting culture.
Don't be pulled out of your lane and miss your vein.
Be focused on what God wants you to do.
Know what you are doing, so you know what you shouldn't be doing.
11:46 Jenni Catron, @jennicatron
Do you get overwhelmed with the number of decisions you have to make?
One of the biggest things leaders do is navigate the gray area.
If there were no gray areas, we wouldn't need leaders.
Example Nehemiah.
1) He identifies what's gray.
2) He prays
3) March into it
Don't see gray as the frustration. See it as an opportunity.
Embrace the gray!
11:53 John Bishop, Living Hope Church, Vancouver, WA
Dangerous faith
Church motto: Risk everything to reach everyone
So often church is a destination where people come but what if the church could be about taking Jesus to the people?
Game-changer: understanding God's heart
His son is dealing with a heroine addiction. For the first time, he understands the heart of the father in the parable of the prodigal son.
12:02 Michael Hyatt, CEO Thomas Nelson, @MichaelHyatt
Game-changer: the power of asking the write question.
If we ask good questions we get good answers, bad questions get bad answers
Story – busy time of life, fell down the stairs, broke his leg.
Can't choose our circumstances, but can choose how we respond.
Could have asked – why do these things happen to me? – why am I so clumsy? – what did I do to deserve this? (worst of all)
People get caught up in negative inner dialogue. Things go from bad to worse.
Ask: What does this experience make possible?
The shift: instead of focus on past (can't do a thing about) you shift to the future, which is full of possibilities. Everything becomes possible.
12:08 Mark Deymaz, Pastor of Mosaic in Little Rock, AR markdeymaz.com
How do you know when it's time to move on?
At point he realized what he was doing didn't require any more faith.
Realized he needed to be in a dependent position to see what God could do.
How to know when it's time to move on? Does it require faith?
12:14 Frank Turk, blogger
Is Jesus real to you?
Why should you be anything in particular other than someone who is doing what is right in his own eyes, and then calling that Christian ministry?
We need to see Jesus as real, as God, not as a distant story.
Here we are making and watching videos about how to change the game in church. I think the game was changed when the angels sang out "Glory to God in the Highest, and on Earth, peace to the men on whom His favor rests." Now it's our problem to catch up to that! To live as if it really happened. So we can make much of this Jesus and enjoy Him forever.
Mike Slaughter, Lead Pastor of Ginghamsburg Church in Tipp City, OH
Priority of discipleship.  1) Year long study of Acts. 2) Simplified church structure. 3) Discipled a group of young adults in his home.
The people in this group continuously reproduced disciples.
Programs, worship services don't produce disciples. Disciples produce disciples.
Multiplied missions-focused worship communities.  Recovery church, church for under-resourced, urban church
Concentrated global missions focus. (Darfur, Sudan) 100+ schools serving 22k students, water, will be planting their first church.
5 daily disciplines: Devotion to God, Readiness for lifelong learning, Invest in key relationships, Visioning for the future, Eating and Exercise for life.
Patrick Lencioni, http://www.tablegroup.com/pat/
Tough love
You have to manage your people (not just minister to them)
You are going to fail.
Never lose hope.
Keld Dahlmann, Denmark
You cannot motivate people.
Instead of motivating people to be who they aren't, shift to releasing people to be who they are
Stacy Spencer, @Stacy_Spencer
Game-changer: finding Christ in our crisis
Stopped focusing on what wasn't and started focusing on what could be.
Started church 2 days before 9/11 & people flooded to their church in crisis.
Find where God is moving and join him there.
God has trusted us with trouble.
Don't look at crisis as an obstacle but a stepping stone.
Rick Warren: God never wastes pain.
Don't ask why me? but what now?
Ed Stetzer, President of Lifeway Research in Nashville, TN – http://edstetzer.com/
God has called all people to ministry.
1 Peter 4:10 Based on the gift they have received, everyone should use it .
We had a church full of passive spectators. • Why? • Easy to say "laity" lay around. o Pray, pay, and get out of the way of the paid professional
I was gaining my identity from their affirmation for doing for them what God called them to do.
When pastors do for people what God has called people to do everyone gets hurt and the mission of God gets hindered.
We have to break the cycle of the dependent and the co-dependent.
A pastor's role is to equip the saints.
12:49 Kem Meyer, Communications director, Granger, IN @kemmeyer
Her teachers were telling her to sit down & shut up.
But 6th grade teacher helped her to see that she could do better.
At first at Granger, "I couldn't gain traction. My communication effectiveness and my ministry were in serious stall mode."
Couldn't get traction at home either.
People aren't motivated by my change prescription anymore than I'm motivated by theirs.
we overestimate what we have to say and we underestimate how it's going to affect the other person
Some tips: – Changing our internal MO – Are we more focused on what we have to say than who we are saying it to? – Are we pushing an agenda rather than personalizing a message – Are we more focused on performance or policy than on the individual person?
Patrick Kelley
With wife holding up signs in the background.  (Funny, attention getting)
Was afraid of shame that would come from failing.
Psalm 25:3 No one whose hope is in you will ever be put to shame.
If we're going to crash and burn, let's make the biggest crater we can.
Began to pray, "Let us fail quickly"
Put faith back in the picture. Dependent on God.
Go "all in" with God.
I chose faithfulness over effectiveness.
I don't have to succeed to be all God wants me to be.
Psalm 25
Seth Godin – sethgodin.com
Biggest change is the Internet.
The internet is a connection machine
What matters is the big connections, created by people.
Internet has made it easier to touch a lot of people a little, but made it harder to impact people deeply.
Dave Ferguson, communitychristian.org, @daveferguson
Game-changer: Yes
We need to have a yes reflex
Wait on asking "how" • You sow seeds of doubt if you respond with questions of strategy or tactic.
The old paradigm many churches use • Know your target group, say no to anything else • A great business strategy • Not a movement maker.
Yes doesn't mean funding, staff, or featured publicity
You are a priest. (1 Peter 2:9)
Eric Bramlett www.communitychristian.org, @billshazzar
Just say no
be turned "on" to "no
Now quoting Amy Winehouse. LOL!
Eric's whole piece is hilarious!
Jim Sheppard www.generis.com
The church needs to reach out to the wealth because the bible teaches these people will have difficulty entering the kingdom of God.
(I'm phasing out my note taking now. Need to get some other things done.)
Toby Slough www.crosstimberschurch.org
Scott Williams, http://bigisthenewsmall.com
You change your perspective you change the game.
It's not a black church or a white church, it's God's church.
What we see primarily depends on what we're looking for.
What perspectives do you need to change?
What will change your life, your family, your community, your world?
If you want to be a world changer, you've got to be a game changer.