Learn How to Be Positive from a 3 Year Old [video]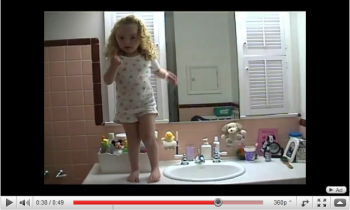 Sometimes we can be our own worst critic. We say things to ourselves we would never dare say to another human being….
I'm so stupid.
There's no way I can do that.
How can I be such an idiot?
I'm gonna blow it again.
Self-talk is a huge deal.  That voice inside our head largely determines how we're going to respond to the challenges of the day.
Do you want to face them with confidence and enthusiasm?
If so, try talking to yourself like this 3 year old girl. 🙂
What are you telling yourself today?