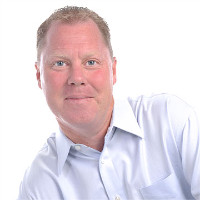 Known for his vibrant teaching skills and passion for communicating the Scriptures in a clear and relevant way, Jeff Manion has served as teaching pastor of Ada Bible Church in West Michigan for more than 25 years. His church of 6,000 attendees was named by Outreach magazine as one of America's largest and fastest growing churches in 2009. Using video venues and two offsite campuses, they strive to create a small church feeling within a large church setting. Invited to the Summit after Bill Hybels heard a taped message he gave on The Land Between, Manion will share biblical insights on how to avoid pitfalls that can easily entrap those who are living in a time of transition.
Notes
In "the land between" we use the words "for now" like "for now I'm living with my parents.
You can find the land between on a map… the Sinai Peninsula, the land between Egypt and the Promised Land of Canaan.
The Jewish people were in the desert.
How did they eat? God provided manna, which means "what is it?"
They began to crave other food and began to complain. Numbers 11:4
You think nothing grows in the desert? It's fertile ground… for complaints.
Given the right set of circumstances I would be right there with them (complaining.)
Moses was not immune to complaining.  Numbers 11:11-14
"God, if this is how you're going to treat me, put me to death" -Moses 🙂
This is too heavy.  I can't carry it anymore. Whose voice do you hear here? The voice of the woman who after years if illness can't get a good diagnosis. The parent whose kids are rebelling. The pastor whose trying to hold a church together.
When you throw yourself into spiritual leadership and you will have moments where you come to the end of yourself.
When I started into ministry I was prepared for days of disappointment, but I wasn't prepared for years of disappointment. I wasn't prepared for years of being a disappointment.
God told Moses to get 70 leaders and God would place the spirit He gave to Moses and put it on them as well so Moses wouldn't have to bear the burden himself.
The land between is fertile ground for God's provision.
Sometimes God provides a job, and sometimes he provides contentment to do without.  Sometimes he provides the strength to send out one more resume or make 5 more phone calls.
God loves to provide.
Another famous melt-down in scripture – Elijah.  He prayed and asked God to die.  He fell asleep & when he woke there was a jar of water and bread baking over coals.
I love this story because I was expecting a lecture and instead God made him lunch.
What if God is good?  What if He provides?
God said, I have heard your wailing and will provide you with meat, and you will eat meat until it comes out of your nostrils and you loath it. LOL! Numbers 11:18-20
Moses asked how are we going to have food for a month.  God answered "are my arms too short?" Are you questioning my competence or my love for you.
The land between is also fertile ground for discipline.
God sent the quail. While they were still eating it, God sent a plague and people died.
Great dinner-time story for your kids. 🙂
Discipline is inflicting pain for redemptive purposes.
We are naive to think we are exempt from God's discipline.
God is telling us, "I want you to trust me."
The Jewish people were an unruly mob of ex-slaves who have been indoctrinated with idolatry for generations. They were not ready for the promised land. God wanted them to learn to trust him in the desert.
The land between is fertile ground for transformation.
We say "time heals all wounds" but it doesn't.  Some people just get more and more bitter over time.
You don't have to ask for complaints. Complaints arrive as an uninvited guest.
Complaint doesn't like to be evicted.
You deter complaint's return by inviting trust to take its place.
Trust evicts complaint. They are incompatible roommates.