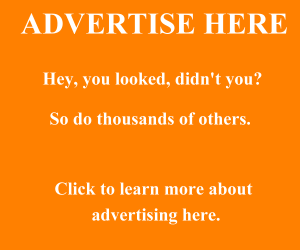 When I redesigned Live Intentionally, I decided to give you the opportunity to advertise here.
Why?
Three reasons in particular.
1) To Help You Succeed – The whole reason Live Intentionally exists is to encourage and empower people to be more than they ever thought possible.  That includes helping people like you succeed in their businesses, non-profits, and causes.  Live Intentionally was visited last month by more than 4,000 people.  These are leaders and people who are proactive about improving themselves physically, mentally, spiritually, relationally, and financially.  If you provide a product or service that can help them do that, you should advertise here.
2) I Want to Learn First Hand about Blog Advertising – I've been blogging for more than 4 years, written thousands of posts, read thousands of articles about blogging, and led a group of fellow bloggers through Darren Rowse's 31 Days to Build a Better Blog.  But one aspect of blogging where I have no first-hand experience is in trying to generate revenue through advertising.  I love a good learning experience.
3) To Raise Money – I'll write more about this in another post, but I've come to realize my kids are bored, underchallenged, and bickering. So, we are going to take on a BHAG – a Big Harry Audacious Goal.  We are going to pursue a goal that is big and exciting, something that we'll all have to sacrifice and work together to accomplish.  We are still figuring out what that is, but raising money through Live Intentionally will be part of that.
Advertise for FREE in July!
Since I've just begun to offer advertising, we're already part way into July, and I'd like to get some advertisers on board as soon as possible, I've got a great deal for you.  Buy an ad spot for August and I'll give you the rest of July at no extra cost.  Do it now (July 12) and you almost double your advertising.  Additionally, August has historically been the highest trafficked month on LI because I blog my notes from the Willow Creek Leadership Summit from all 10 sessions live.
So, be proactive.  Check the advertising page for more stats and rates.  And advertise for free on LiveIntentionally.org in July while there's still space available.