3 Things to Dislike About the World Cup (Part 2)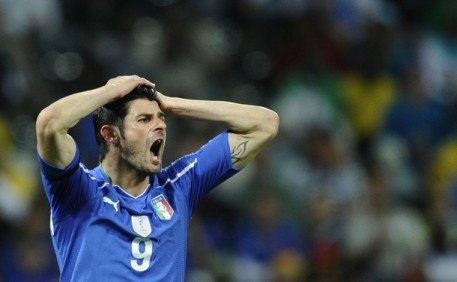 The biggest sporting event in the world is in full swing now.  There is plenty to like about the World Cup, but there are also some things about it that bother me.  I'm not talking about little, pet peeve bothers like the vuvuzelas.  Rather there are some aspects of the game that create disincentives to our most important values as human beings.
As mentioned last week in part 1, the injustice of fluke wins is one thing to dislike.
A second thing to dislike…
2) Playing not to lose
I don't think there is any other sport in the world that allows matches to end in a tie. Many teams, underdogs in particular, are happy to finish a match 0-0.  I think it's terrible that not losing is viewed as such a great accomplishment.
Furthermore, the low-scoring nature of World Cup soccer means that many teams are more concerned about not giving up goals rather than trying to score.
One of the saddest changes in World Cup soccer has taken place in Brazil, which is the most successful country all-time in World Cup play and has long been known for it's free-flowing, creative, goal-scoring style of play called "jogo bonito." Brazil hired a new coach who is emphasizing a more conservative, defensive style of play and removed many of the flashiest goal-scorers from the national team.
One of our fundamental human values is the adventure of taking risks.  World Cup soccer has disincentives to taking risks to try to score goals and win games.
As I finish writing this, Portugal is thrashing North Korea 7-0.  Even before the game became such a blow-out, I thought it was one of the best games of the tournament so far because both teams were really trying to score and trying to win.
Does it bother you when teams play not to lose?  When they're more concerned about not giving up a goal than trying to score?