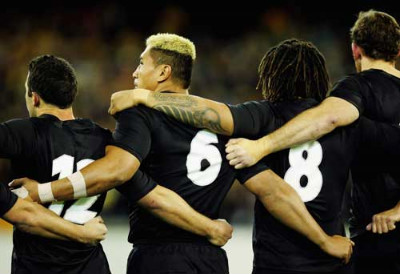 Today's assignment in the 31 Days to Build a Better Blog is to write a "link post." A link post is a blog article that links to and expands on a blog article that's been published on another blog.
I think it's an excellent lesson and assignment.  Link posts are one of my favorite posts to write, because they introduce my readers to someone else's blog, ideas, and writing, and take an existing conversation even deeper.
One of the things I suggested in conjunction with writing a link post is…
Post a comment on the original article with a link to your article. This will draw readers from the original article to your article. Be sure write a couple sentences in your comment to show how your post is related, something to get people curious enough to click.
Several of the other bloggers involved in the project expressed some reluctance…
Chris commented
Sometimes I feel a little…awkward? Selfish? …something…posting links on other people's blog comments. It can feel like "enough about you. Let's talk about me."
Janis wrote
I must admit that I still like I'm using someone's blog site to promote my own when I comment and then insert a link to my blog.
Those are very valid concerns, so I think it's worth addressing this suggestion in greater depth.
Serve others first
One of the things I mentioned yesterday in 7 Blogging Tips Derived from Life Principles is that as a blogger it's important to serve others first.  Your primary motive should be to add value to your readers.  The same is true when commenting on other blogs.  Your primary motive should be to add value to that blog's readers.
So, when it comes to posting a link in a comment on another blog, ultimately what it comes down to is… do your comment, link, and link post add value to that person's blog?
If you're primary motive for posting the comment with link is to get traffic for your blog, then you probably shouldn't post it.
Adding value to the other blog
However, if you've written a good article and it expands upon the ideas in the original post, then you should be confident that your link/link post are adding value.
Additionally, it helps if you develop a relationship with the blogger and develop a reputation as someone who adds value to the conversation by posting several good, thoughtful comments without any links before you post any comments with a link.
It also helps if you start your post by praising the blogger and pointing out what you like about their post before diving into your point.  This too adds value to their article.
If you're new to blogging and you haven't developed confidence in your writing and haven't developed relationships and reputation on other blogs in your niche, it's very understandable that you would be hesitant to post a link in a comment.  But as you gain confidence in your writing and build those relationships, you should get a feel for when it's appropriate to do so.
What do you think?
I recognize, however, that different people have different opinions about including links in comments.  So, what do you think?  Is it appropriate to include a link to a post on your blog when it's on the same topic and adds to the conversation?  Or does it still feel like self-promotion?