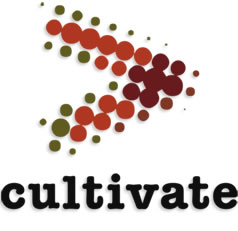 Earlier this week I had the great opportunity to fly to Chicago and participate in Cultivate, a conference that I would describe as a series of "organized conversations" for participants to discuss issues related to church communications.  I couldn't stay for the Story conference, but was drawn to the tweets and blogs like a moth to a flame.
Cultivate was a tremendous experience.  I learned some new things.  I was inspired and challenged by the speakers.  I met and had wonderful conversations with a lot of people who share my passion for helping the church communicate more effectively, some of them people I've known online for years and finally got to meet in person.
But, let's get to the bottom line… what's changed?
If you were at Cultivate and/or Story, how is your life going to be different because of the experience?
Here's the truth about me…
I love conferences.  I love books.  I love reading blogs.  I love connecting with people who have similar passions.  But when they're finished there is so much work to catch up on. It's so easy for me to jump back into  just go back to life as usual.
Knowledge is important, but knowledge alone doesn't change lives.
Inspiration is important, but inspiration alone doesn't change lives.
Connections to other people are important, but connections alone don't change lives.
Unless I actually do something different – take some sort of action – nothing has changed.  Agree or disagree?
Here's what I'm going to do
Continue to build on the relationships I developed with people at Cultivate in order to continue the conversations about how to use technology to connect and communicate more effectively.
Check out what Gabe Taviano is doing at DigitalDisciples.net.
Press the issue at my church: how can we better use the tools at our disposal (website, email, facebook, twitter, texting, etc) to get better at evangelism, getting people connected, discipleship, and serving in the community?
Reflect on the question: how can my church and the churches OurChurch.Com serves better connect, communicate, and serve people through their mobile phones?
Reflect on the question: in what ways can we move away from the old "command and control" style of church leadership and move towards empowering people in our churches to be evangelists, disciplers, and servants within their sphere's of influence?
How about you?  What are you going to do differently because of your experience at Cultivate or Story?