WCA Leadership Summit Session 4: Jessica Jackley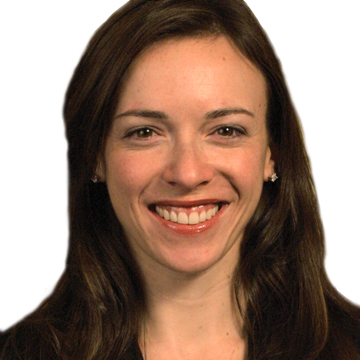 Jessica Jackley is co-founder of Kiva.org, the world's first peer-to-peer online micro-lending website. Kiva.org allows internet users to lend as little as $25 to entrepreneurs in the developing world, providing affordable capital to start or expand a small business. In just three years Kiva has helped raise over $61 million and connected thousands of people across 120 countries. A graduate of the Stanford Graduate School of Business, Jackley's work has been featured on The Oprah Winfrey Show and the Today Show. She brings a fresh perspective on the personal nature of giving and how new generation leaders can innovate through technology.
Notes to follow…
Her family had their own leadership summits  and had themes for the year
2 things learned early on… 1) Jesus said the poor would always be with us, 2) What you do for the least of these you do for me.
Didn't know what her specific role would be for a long time.
Micro-finance – financial services for the poor.
5 years ago quit her job and went to Africa to learn about micro-finance and how a load of $100 could change a person's life.
Institutional banks will not load to many people because they lack collateral.
As she interviewed people in Africa, she found every story was special.
Example of an early loan… Rice farmers in Uganda needed money to buy a truck so they could transport their product to other markets. Cost $2,000.
Lenders in 185 countries. Just every day people.
Profiles on their website of people who would like a micro-loan.
(Are entrepreneurs screened? How do poor people without internet access post a profile?)
100% of the money goes to the person.
Average loan size is $600
Average lender lends $100
Repayment rate is about 98.5%
Lives are being changed. Parents have money to buy clothes for school. Families getting better living conditions, nutrition. Can be a better host by offering sugar with their tea.
Yesterday Jessica did a load from her iPhone in less than a minute.
Kiva.com launched in March 2005. Went back to Uganda, took pics of 7 entrepreneur.  Loaned $500k first year, up to $85m last year.
(If all the money loaned goes to the entrepreneurs, how is Kiva itself financed? Through some of the interest paid on the loan?)
Value of trust goes throughout the organization and beyond.
Believe that people want to do good.
iPhone ap was designed by a volunteer, not staff.
When you believe in the value of co-creation, you have to be willing to release some control.
Keep focus by going back to the mission statement: to connect people through lending to alleviate poverty.
If a company comes to them wanting to give large amounts of money but not be personally involved, they will turn them down, including one offer of $10m
Common purpose is the best way to predict outcomes in an unpredictable environment.
Innovation and entrepreneurship should be present in the church. Should be the safest place on the planet to come out with the biggest dreams and ideas.
Great poets don't tell, they show. I don't tell people they should give sacrificially, I show them.
You can talk about wanting to do something, but once you actually do something everything changes. Don't be afraid to start small. Just start.
The secret to changing the world is a change of mindset.
When we truly believe in the possibility of one another, all the rest is logistics.
Kiva is now facilitating loans in the U.S. now.
Awesome stuff! Really impressed with what Jessica Jackley and Kiva.org are doing.