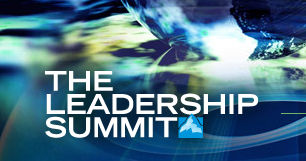 Tomorrow, August 6 the 2009 edition of the Willow Creek Association Leadership Summit begins.  I'll be attending the summit at Van Dyke United Methodist Church in Lutz, FL (northwest Tampa) with the leaders of both my church and my company.
I can't even remember how many years now I've been participating in these annual summits, but they have always been spiritually uplifting and mind-blowing experiences. I'm very much looking forward to these next two days.
For the 3rd consecutive year, I'll be blogging my notes live here on LiveIntentionally.org and I'll be tweeting it up too.
If you're attending The Summit, I'd love for you to post your comments on each session. If you're online, you can even comment live during the sessions.
And you can follow me on Twitter @PaulSteinbrueck.  Post your Twitter username in a comment so I can follow you too.  And don't forget to include the #tls09 hashtag in your tweets.