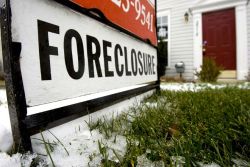 The financial crisis is going to change our lives, but will it be for better or for worse?
My gut reaction is, "Well, that depends on how bad my circumstances get."  But Pat Lencioni has a great article out that explains why that's not the case.
(Edited 3/25: This article has been published on the Simple Wisdom Project website, so I'm removing the full article and replacing it with an excerpt and a link to honor the copyright.)
Okay. This financial mess we're in is definitely a crisis. The full extent of the problem is unclear, but a few things are likely. It is global. It will be long. And for those of us under the age of seventy five, it will probably be unprecedented and, thus, will change our lives.

The big question we need to be asking ourselves is "how will it change our lives?" And there are only two possible answers to that question: for better, or for worse. That's right. Sometime in the future we will look back at this time and see it largely as a blessing or as a wound. The key to determining which of these will occur—in our families as well as our nation—lies in how we view suffering and the decisions we make as a result.

Ironically, I'm not as worried about our collective ability to survive this crisis—people are always more resilient than they think they are—but rather about what we might do before we feel its full impact. That's because the anticipation of pain and suffering is often worse than the suffering itself…

a crisis can be an opportunity to recommit to what is most important in life… proving that we can endure a crisis without sacrificing our principles really is its own reward.
You can read the full essay here.
So, how will the financial crisis change your life?  For the better because you adapted with integrity?  Or for the worse because you compromised your principles?
You can sign up to receive future Simple Wisdom POV newsletters at simplewisdomproject.com