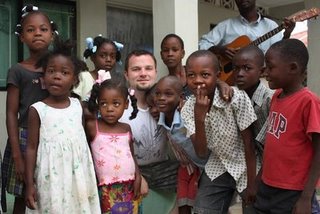 There IS something more important than winning.
Really.
There is something better than success.
Know what it is?
The sideline reporter walks up to a football player right before the game and asks, "How are you going to approach this game?"  He replies predictably, "I'm just going to go out there and give 100% and see what happens."  After the game, win or lose, you hear similar sound bites, "I'm proud of my teammates.  We left it all on the field today."  Blah, blah blah…
We've heard the same lines so many times it's become cliché.
But it's still true.
My friends Douglas and Chris are in Haiti this week doing their best to help a church and school in that impoverished country.  Last night Chris blogged, "We squeezed every potential drop out of the day. It was both exciting and exhausting."
I don't know if Chris and Douglas consider their trip a success so far, but I can tell you they are giving their all.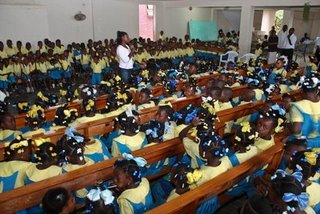 I don't know how many of the 500 kids who started at the school last fall are still in school or even still alive.  But I know the people of my church sponsored them all.
One of my favorite quotes of all time is from Mother Theresa, "We are not called to be successful.  We are called to be faithful."
We can't be successful every time in sports, in our work, our church, our parenting, our marriage, or anything else.  There are too many factors we can't control – other people, forces at work that are greater than ourselves.
But we can leave it all on the field and see what happens.
When we do that, we can live without regrets.
Where are you "leaving it all on the field" these days?  In what part(s) of your life have you been holding back, doing them half-heartedly, but want to start leaving it all on the field?