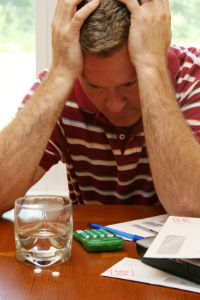 Now that the election is over, it seems as though our national attention has shifted from politics to economics.  Bad financial news has smacked us in the face the last two days.  The Dow tanked Wednesday and Thursday.  Yesterday we learned 240,000 jobs were lost in October and the unemployment rate grew 0.4% to 6.5%.
Personally, the economy is impacting my business.  That in turn is having a pretty significant impact on my personal finances.  Perhaps you are facing a similar situation or worse.
I got a lot of positive feedback in response to the Forget the Obama and McCain yard signs. This is what I want in my yard. (thanks to all of you who emailed it to friends or commented)  If that article helped put the election in better perspective for you, then I think you'll appreciate this article I came across a couple weeks ago:
It's a bit long, but it's helped me put our current economy into perspective.  What did you think of it?  What parts resonated with you?