Vote and Get Free Food and Drinks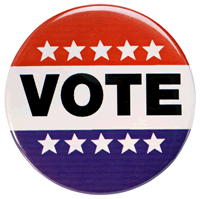 Thanks to my bro, Mark, for giving me the heads up…  Lots of places are giving away free food and drinks to anyone who votes on this election day.  So, do your civic duty and then get jacked up on all the free coffee, donuts, chicken, and more.
Free food and drinks for voters!