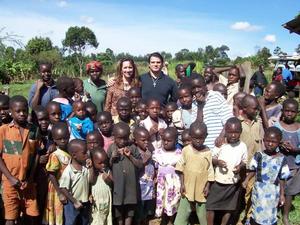 Last week two friends of mine, Molly and Joseph Bail, along with their son Elijah headed over to Nakuru, Kenya to build an children's home for kids who have been orphaned by AIDS.
They have been planning for this for years.  They visited Kenya several times, developed a strong relationship with the pastor of a local Kenyan church, and worked tirelessly to raise money for the home and their living expenses. 
This is the epitomy of living intentionally.  So, I just wanted to give a big "Way to go!" to Molly and Joe. 
The St. Pete Times published a story about them Friday, and you can also visit their website to read more.