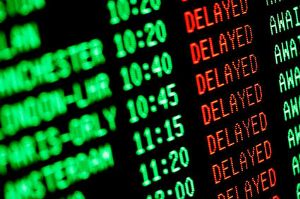 Do you like to wait?  Me neither. I don't think I've ever met anyone who does.
In the book The Great Cow-mission, Kevin Weatherby writes:
We all have sat frustrated and wondering what was going on. Our lives just aren't quite going the way that they should be. We had plans. We had dreams. We even had Google draw us a map. So what went wrong?
Delays often get us frustrated, irritated and down right mad. That frustration can lead poor, rash decisions. It can also cause us to see other people as obstacles. When that happens we get impatient with them, snap at them, and treat them in other, not so nice ways.
Nothing good comes from that.
Kevin goes on to point out four truths that can change our whole perspective and attitude concerning delays. (The 4 points in bold are quotes from the book, the non-bold parts after them are my explanation except for #4 which is all Kevin.)
1) Delays can be opportunities. God sometimes makes us wait because he's got something else he wants us to do before moving on. Look for those opportunities.
2) Delays can be forced rest from God. Our lives are so busy, sometimes God causes delays just to slow us down and give us some rest.
3) Delays are inevitable. We get frustrated when there's a gap between our expectations and reality. If we expect delays, we're less likely to get frustrated when they happen.
4) Delays can be life changing. Are you for sure that you are ridin' down the road that God wants? Sometimes we get so focus on doing this one thing that we miss all the signs from God that he wants us to do something else. One thing I know is that if you are comfortable, God probably has a different plan for you.
Discussion:
Can you think of a time when a delay turned out to be a good thing in one of those four ways?
How are you doing in dealing with delays these days?
I'm giving away an signed, hardcover copy of The Great Cow-mission at 5 PM Eastern time today (June 16, 2011). Check out my review and see how you can win it.