How do you focus on Jesus at Easter?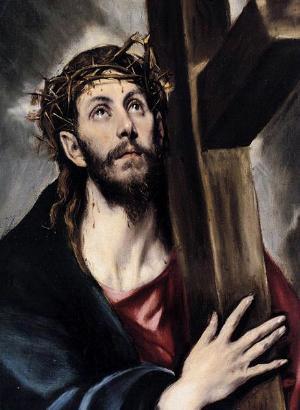 Life is busy.
And it seems like the week leading into important spiritual holidays like Christmas and Easter are even busier as there's often a lot of preparation to do for the holiday itself… preparing meals, organizing family gatherings, participating or serving at extra worship services.
If I'm not intentional, I can find myself on Easter morning completely unprepared spiritually, not having taken any time to think, reflect, and pray about what the Good Friday and Easter are all about.
Ever happen to you?
So, I'm curious… if you're a Christian, what do you do spiritually to prepare yourself spiritually for Good Friday and Easter?
I know some people who give things up for lent.  Some who have stopped blogging and tweeting so they can focus & avoid distractions.
I have several friends who make a point of watching The Passion of the Christ movie every year to remind themselves of Jesus's sacrifice for us.
A couple of years I fasted from Friday night until Sunday morning.  For each mealtime during the fast I read one of the four gospel accounts of Jesus death and resurrection.
What are you doing this year to ensure that you don't skim over or miss entirely the celebration of Jesus death and resurrection?