Tag Archives: attitude
Insight about attitude from a Great poem by Charles Swindoll!
Read more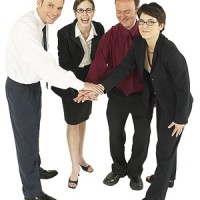 Ron Edmonson published an excellent post on his blog earlier today listing 7 Non-Negotiable Traits to Work on my Team. I see Ron's 7 and raise him 5.
Read more
Do you want to face the challenges of the day with confidence and enthusiasm? If so, try talking to yourself like the 3 year old girl in this video.
Read more