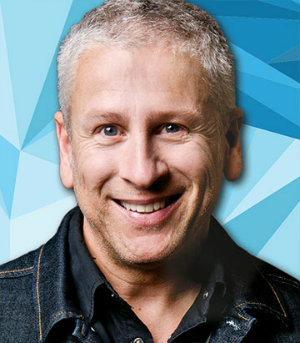 .
Pastor, Passion City Church; Founder of the Passion Movement
SESSION 8: Closing Session
Visionary Architect and Director of the Passion Movement, comprised of Passion Conferences, Passion City Church and sixstepsrecords
Passion Conferences, founded in 1997, unite college-aged people in events around the globe—most recently gathering 40,000 students at Passion 2014 in Atlanta and Houston
Giglio also leverages his voice for the END IT Movement, raising awareness and funding for non-profits unified to stop modern-day slavery
Author of several books, and widely known for Passion messages Indescribable and How Great is Our God
Session Notes
The doorposts of the gateway to the kingdom of God are humility and honor.
All the glory goes to God, but the honor goes to people.
We honor Bill Hybels for persevering for 20 years, the hundreds of millions of people who are impacted by the people attending the Summit.
What is your mountain? The heights you are going to ascend?
A lot of times I feel like I don't know what I'm doing, but I don't want that to stop me [from believing God is going to do something great]
You don't have to know everything about how to get up the mountain today to take the next step
Life is short

Most people don't have a sense of urgency about the great things in life
The stakes are too high for us to die with a small vision.

God is big

Leaders think this way: life is short but God is big.
Biggest idea of my life is that everything is about Jesus and his glory.

Take the next step

The only way to the top is one step at a time.
1) Whatever that step is, you can do it.
2) Whatever that step is, you can't do it – you can only do it on with God's help.

3 of my hardest steps

1

Father was mentally and physically disabled in a matter of days by a brain virus… father funeral was the same day as the 10 year celebration at Baylor. After 3 months in Atlanta, the vision for Passion became clear.
In 1964, Louie's dad created the Chic-fil-a logo.
Passion conference took place at Georgia Dome, Chic-fil-a logo from the Bowl game the day before was below his feet as he proclaimed the gospel to 64,000 college students.
God cannot use a man greatly until he wounds him deeply. -Tozer

2

Right at the beginning of planting a church… Had an anxiety attack… 5 months in a dark place…
There are a lot of leaders at this Summit but no Saviors attending.
Church decided to take a 2 week Sabbath… Bad idea… but we decided if the church is going ot succeed it's going to be God's doing and not mine.

3

5 days after the dome story was on every news outlet… was called a "hater…"
Was asked to pray for the country (inauguration?)
Backed away rather than cause a commotion…
It galvanized us around the vision God had given us

Humility is not a character trait to be developed but the byproduct of spending time with Jesus.
When I am weak, I am strong.
God will give you the grace to take the next step you need to take.
The goal is not to get up mountains but to get to the arms of Jesus.
The arms of Jesus is our extraction point.
Jesus only had one extraction point… the tomb.
We are not going to cash out…
You have a great God who is going to lead you all the way through.