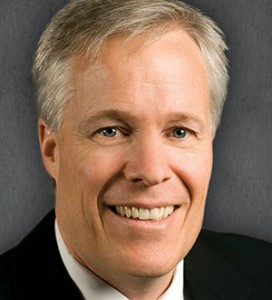 Co-Founder, VitalSmarts; Best-selling Business Author
Session 5: Mastering the Skill of Influence
Business strategy expert who has developed a proven method for driving sustainable and measurable change in human behavior
Founded corporate training company, VitalSmarts—one of the fastest growing companies in America that has taught 300 of the Fortune 500 Companies
Utilizing a research-based approach to organizational effectiveness, he is author of four best-selling books including Crucial Conversations and Influencer: The Power to Change Anything
Session Notes
Leadership is intentional influence.
Behaviors have changed when it comes to playing online games, eating habits, smoking habits. Influence has changed behavior.
Story of Jane, Nairobi woman who turned to prostitution. 800,000 "Janes" in the Nairobi area.
Vital behavior – if we can get Jane to save a little bit each week, it would not only change her financial situation but her life.
Research w kids, gave them $40, made candy available at 10x normal cost. Not a good deal but they bought it anyway. When asked they weren't sure why.
Why did they fail?

Gave the kids samples
Didn't give them any skills
Social influence
Decorated w happy kids eating candy
Used credit not cash

Then they changed the influencers. Savings went from $13 to $34.
| | | |
| --- | --- | --- |
| | Motivation | Ability |
| presonal | 1 | 2 |
| social | 3 | 4 |
| structural | 5 | 6 |
.
Personal motivation

Personal motivation problems are where good behavior feels bad, bad behavior feels good.
Don't just teach principles. Connect to values.
Help people frame specific choices in godly ways.

Want more influence?  The practice setting must approximate the real world.
Example: Washington HOV lane, 20% were "cheaters." Put up signs to report violators. Violators received brochures. Cheaters dropped by 80%.
Make bad choices harder, more conscious. Make good choices easier, more obvious.
We don't get to choose these influence factors. You either get them working for you or they work against you.
Want to change the world?  Learn how to change behavior.