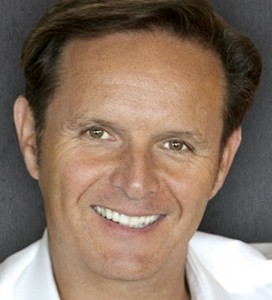 Four-time Emmy Award Winner; Executive Producer,
Survivor, The Voice and The Bible
Session 4: Unscripted Leadership
Named one of The World's Most Influential People, Time Magazine
Producer of a renewed series on each of the four major U.S. television networks, with over 1,200 hours of programming that regularly airs in 70+ countries worldwide
Together with wife Roma Downey, he produced a 10-hour docudrama series on The Bible releasing globally Spring 2013
Inducted into the Broadcasting and Cable Hall of Fame, he is listed as TV Guide's Most Valuable Player and has a star on Hollywood's Walk of Fame
Session Notes
No door is closed in America. But you have to take action.
When I hear "no" all I hear is N.O. – next opportunity.
When God calls you, you actually have to get your ass off the couch and do something.
Stop playing defensively and start playing offensively. Stop apologizing to the media about doing the Bible.
Bill: Why was The Bible series so successful? Mark: The Holy Spirit
The Bible Series opens up an opportunity for people to start conversations about the bible.
Choose your your companions before you choose your road.
I'm not going to keep "energy suckers" on our teams.
Every show has an executive producer (creative) and co-producer (finance). Then need to be able to work together.
If you want to lead big teams, don't try to do it all yourself. What's the point of hiring great people and then doing their job for them? It's also insulting.
Creative people have to work within budgetary constraints.
The bible is the greatest love story in the history of the world.
Just because you're creating a Christian moving doesn't mean it can be crappy.
Played "Mary did you know" scenes from The Bible series
Bill Hybels: If you work in the business world, find a way to honor God with what you do well.