2012 Global Leadership Summit Session 6b: Mario Vega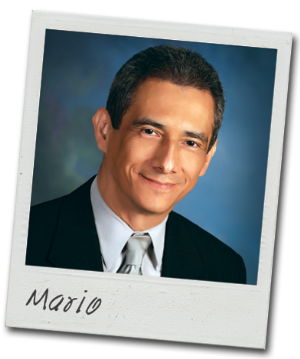 Session 6 – Angustia Durante las Decisiones Difíciles
(Leading Through the Anguish of Tough Decisions)
Mario Vega
Senior Pastor,
Misión Cristiana Elim, El Salvador
Leader of one of the world's largest churches with 73,000 attendees, campuses throughout El Salvador, more than 7,000 cell groups and a staff of 92 pastors
Misión Cristiana Elim achieved exponential growth in the midst of civil war through the successful implementation of cell group strategies
Known for his humility, his passion for justice and for the rights of children
Contributing columnist for El Pais, El Diario de Hoy and Church Growth International Magazine
Session notes
1 Samueul 15:34-
Samuel was proud of Saul as king, but one time Saul disobeyed God and took some cattle from the spoils of war.
To obey is better than sacrifice. Integrity better than wealth.
Samuel would have to choose between his loyalty to God and his loyalty to Saul.
As leaders we are not only responsible for our own actions but also for those we have influence over.
Samuel knew that anointing David would be perceived by Saul as disloyalty. That is why he never saw Saul again.
Told the story of his pastor (a close friend) who had a moral failure and was asked to resign but moral failure was kept secret. He was unrepentant and things only got worse.  Mario was asked to step in and lead the church. It was a difficult decision because he knew it would alienate him from his friend, but he chose to follow God and accept the position.
When a person engages in dishonest living they reveal their lack of character.
Integrity lost cannot be fully restored.
Are you allowing your personal bias to influence your decision?
Never give yourself permission to avoid doing what is right.
You will never regret doing what is just and waking with integrity.
Be courageous! Live with integrity! The Lord is with you!
What impacted you from Mario's talk?  What action will you take as a result?
Bill Hybels stepping up to talk…
At the core of leadership is trust. Do people trust you?
We we lose trust it's game over.
One aspect of the Summit is we do heart checks in addition to brain dumps.
Questions between you and God

Is there any area of God that would fail the trustworthiness test? Are you knowingly compromising your integrity in any way? Finances? Relationally? Legally? Sexually? Private habits or addictions?
Sometimes God allows us to wander and gives us time to come back without allowing it to become public and blowing up your leadership.
Will you pledge to make what is wrong right?
Is there anyone in your organization who may be off track?
Any thoughts on the heart check?