The 6 Ds to Making 2012 Your Best Year Ever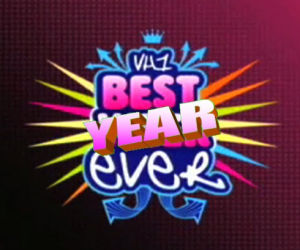 If you want 2012 to be better than 2011, this is a critical week to making that happen. Next week, the craziness of the new year will start back up again – work, school, kids activities, meetings, church stuff. This is the week to prepare. Here are…
6 Steps to Making 2012 Your Best Year Ever
(And thanks to a thesaurus, I got all of them to start with the letter D)
1) Downtime
If despite your best efforts to manage life before Christmas you still ended up wearing yourself out with decorating, shopping, parties, school programs, baking, and so forth, the first thing you need to do is rest. When I am really tired, I have little capacity to dream about the future. The present problems seem to big. The risks are too great, the pitfalls too many, the effort required too great. Rest is required above all else to get in a frame of mind to start thinking about the next year in a positive way.
2) Dream
Everything that exists was created twice. First it was created I the mind of the person who created it. Then it was physically implemented. If you want to have a great 2012, it starts with visualizing specifically what you want 2012 to look like.
Do you see yourself taking that next step in your career? Do you see your family being closer? Do you see yourself being more loving, more patient, more focused, more giving?  What get's you excited and makes you're heart beat faster?  How do you want to change the world next year?
3) Discuss
After you dream a bit and before you commit to pursuing those dreams, talk about those dreams with the people who would be key in helping to make them become a reality. Talk about your dreams with your spouse, your kids, your boss or business partners, your trusted friends who encourage and advise you. Pray about them.
What kind of feedback are you getting? Are they with you? Do they support you? Are they cautioning you against certain things? Listen as objectively as you can.
4) Decide
Which dreams are you going to pursue in 2012? What are your specific, measurable goals? You can't do everything. You must make choices. There are costs to pursuing your dreams. Are you willing to pay them?
5) Devise
Devise your plans for how you're going to pursue your dreams in 2012. You won't magically reach your goals in 2012 without a plan. Make the plans as detailed as you can, but most importantly, figure out what your very first step is.
6) Do
Once you've got your dreams, your goals, and your plans for 2012, just do it! Take that first step. Then take the next step. Then the next. There will be bumps in the road. You will probably have to make adjustments to your plans.  But every journey begins with a first step, including the journey to making 2012 your best year ever.
Where are you in process of pursuing your dreams in 2012?