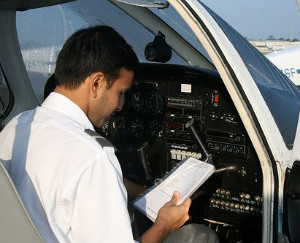 "You never have to have the same thought twice, unless you like that thought," writes David Allen in Getting Things Done. One of the best ways to avoid having repetitious and tedious thoughts is to create checklists.
Every project you do more than once and which contains similar tasks each time you do it can be done more efficiently with a checklist. That's because you eliminate the project planning or thought work.
Why hand write a shopping list before every trip to the grocery store when 80% of the things on your list are the same every week? Instead, create a checklist on your computer of the things you buy regularly, print it out, and put checks in front of the items you need.
Why try to remember everything you need to pack before a business trip or a camping trip? Before your next trip, create a checklist on your computer. Then the following time you travel, print it, and start packing.
Checklists are great for the things you repeat in your job.
Do you build websites? Create a checklist of everything that needs to be done in a typical project before it's complete.
Do you speak at conferences? What do you need to do before each speaking engagement?
Do you lead an annual strategic planning meetings? What needs to happen before each to make it a success?
Some other useful checklists to create:
Checklist of the people you usually buy Christmas gifts for.
Checklist of your kids' regular chores ( so you don't have to keep reminding them).
New baby checklist. (Create it before your next baby arrives & save it if you plan to have more kids. Or maybe even if you don't plan to. 😉 )
Spring cleaning checklist.
I don't suggest you create all these checklists now but rather next time you're planning to do one of these things. You're probably going to create a list anyway, so why not save it so you only create the list once?
In addition to saving project planning time each time you repeat a project, a checklist also dramatically increases the chances you won't forget to do something important.
What projects – at work, at home, or in volunteer roles – do you repeat on a regular basis that either you already have a checklist for or you could do better with a checklist? Think hard… you don't have time NOT to create checklists!
10) Free Your Mind <– Things You Don't Have Time NOT to Do –> 12) Choose to…