Open Letter to the Cypress Meadows Arts Team
Dear Deana, Chris and the whole Cypress Arts team,
Thanks so much for the money you contributed towards the trip Jennifer and I took to Nakuru, Kenya.  It was a blessing to learn that the airline wasn't going to charge us for the two checked bags Jennifer and I each took.  That freed us up to use the money given for other purposes.  I thought you might want to know about some of the ways God used and blessed your generosity.
Before we left for Kenya, we used about $30 to purchase beads and string which we used to make bracelets with about 40 children at rural church in Kabarak and 15 girls at the Canan Girls Rescue home in East Pokot.  After the children made the bracelets, Jennifer presented the gospel to them by explaining how the colors of the beads represented different aspects of the gospel story.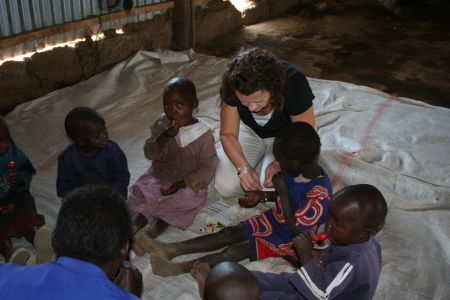 While in Kenya we spent $25 on a massive box of lollipops, or "sweeties" as they call them in Kenya.  We gave them out to children everywhere we went – at the hospital, the church in Kabarak, the landfill, the girls home.  Here in the U.S., I would be suspicious if I saw strangers giving out candy to children, but maybe they're less cynical or suspicious in Kenya as the sweeties brought smiles to the faces of parents and children alike.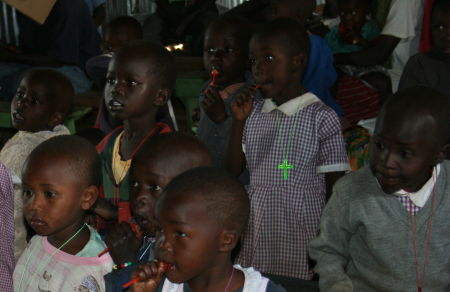 While in visiting the hospital, we met a young mom whose 2 year old boy has a heat condition.  She told us she needed 7,000 shilling (about 85 dollars) for her son to get an MRI.  We contributed $25 to help make that happen.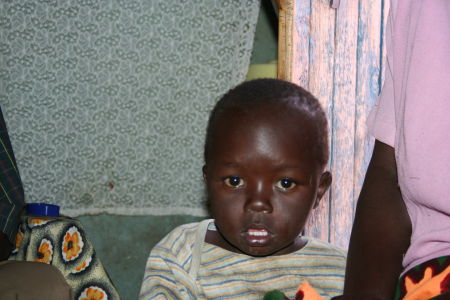 When we visited the community the lives on the landfill, we met a young family – Sammy, Eunice, and their two little children – who live in a shack with a roof made out of wood and cardboard.  He told us that the night before we visited, it rained and the roof leaked.  We spent $35 for sheets of steel that will help them stay dry the next time it rains.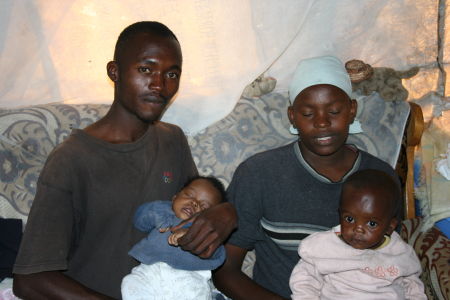 I hope you feel like the money was well spent.  We certainly do.  One of the things we came away from Kenya with was an appreciation for how just a little bit of money can make a huge difference there.
If you'd like to hear more about our trip and how you can continue to make a difference in Kenya, Jennifer and I invite you to join us on July 31 at 6:30 PM at in Studio 4:12 at Cypress for Springs of Hope Night.  Or if you can support Joe and Molly Bail and their ministry directly through their website SpringsOfHopeKenya.org
In His Service,
Paul Steinbrueck