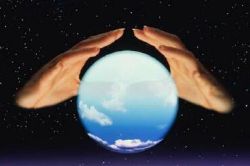 Sunday I had the remarkable opportunity to be on the front lines where physical, emotional, relational, and spiritual battles are taking place.  Our worship services were on the topic of healing and at the end of each service our pastor invited people to come forward for prayer with the spiritual leaders of the church.  For 40-50 minutes after each service we prayed earnestly that God would heal a number of people with cancer, with broken marriages, addictions, financial problems, and more.
It was an intense combination of fear and hope and sorry and joy as we prayed and talked and cried with so many people who are going through so many difficult things.  I know that God was at work, and I'm glad that I was able to be a part of it.
It was difficult to see so many people going through so much pain, but you know what really broke my heart more than anything?
That so many of those we prayed for were going through that pain on their own without the support of community.  Without people who love them enough to call them, encourage them, help them with rides to the doctor, cook meals, or watching children.
That's just not the way God intended it.
The Bible tells us we will face suffering, but it also encourages us to bear one another's burdens.
Unfortunately, in America we have made faith primarily a thing between me and God.  We talk about Jesus as our "personal savior."  But God intended for so much more than just a one-on-one relationship with him.  He designed us to live in authentic community.
Community is not all roses.  It's risky.  It takes time.  There are misunderstandings.  People hurt your feelings.  They pick their noses and smack their gum.  And when life alone (or with just an immediate family) is manageable, it's easy to decide simply not to deal with it.
But if you do that, you are missing out on so much of the richness of life.
And there will come a time when you can no longer manage life on your own.
I came across this article that resonated with me…
A senior pastor… called up that last 12 people to be baptized and invited them to supper at his house. These were all new Christians and very excited to be invited to the Pastor's house. After supper he sat them down and asked if they wanted to know the future. They all said, "Yes!" So he said, "Statistically speaking, in the next two or three years, two of your marriages will have broken up, and the shame will cause you to leave the church. Three of you will have a conflict with someone in the church and you will leave the church. One will have a tragedy and lose faith and leave. Two will have a moral failing and leave, and two will lose interest and drift away. In two to three years, out of this group only two of you will be attending church, and only one of you at this church."

There was dead silence in the room. All these wide-eyed Christians were about to say, "Surely not I, Lord." When one of them spoke up and said, "What can we do to change the statistics?" the pastor said, "You can get together and as a group decide that you are not going to let anyone go."

That is exactly what they did – these strangers formed a small group and supported each other through the tragedies, divorces, conflicts and failings. In four years, only one had left the church. The church went from losing 10 out of every 12 converts to losing only one.
If you are trying to do life more or less on your own, please give a small group a try.  You'll be glad you did.
If you are in a small group, do you agree?  Can you tell of a time when you went through a hardship which would have been unbearable without the support of your small group?