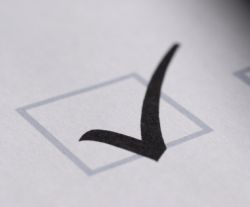 I was reading in the St. Pete Times yesterday about Andrew Hall, a teenager who lives here in Safety Harbor, who was hit by a drunk driver while standing outside his apartment.  After several hours of surgery he is stable but had to have a leg amputated.  My heart goes out to Andrew and his family.  It ticks me off and tempted to go off on a rant about drunk driving.  When are we going to get serious about cracking down it?!?
Something else jumped out at me from the article is that Andrew's sister made public his list of "100 things to do before I die."  He only has 15 things on the list so far, but I thought it was an interesting list:
Tip a waitress $100
Scuba dive on the Great Barrier Reef
Get my bench press up to 180 lbs
Own 3 four wheelers
Own a boat
Own a house
Get married
Own a monkey
Own a Wave Runner
Start a band
Have 5 kids
Own a Dalmatian
Own a truck
Rent an apartment
Go see a comedian
Take moment to analyze the list.  Of the 15 items on the list 7 (almost 50%) are owning something, 3 are fun experiences, and 5 could be categorized as personal accomplishments.
I'm not knocking Andrew here.  This is the kind of stuff you would probably find on a lot of 19 year olds' life lists.  It's probably what I would have had on my life list at 19 if I had made one.
The honest truth is that it's awfully materialistic and self-centered, isn't it?
So, what's on your life list?  And what does it say about you?
For what it's worth, I've never made a life list.  Perhaps that says I'm not living as intentionally as I would like.
Does your list include anything spiritual?  Anything that involves helping others?  Anything resembling making the world a better place?