I'm Back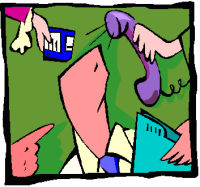 It's been almost 2 months since I last blogged.  What have I been up to?  Recovering from an overly busy phase of life.  Now that I'm reenergized and ready to take the Live Intentionally blog to the next level, one of the things that's been on my mind is what is the right level of activity to have in one's life?  One the one hand a boring, listless, unchallenging life lacks meaning and fulfillment.  On the other hand trying to do too much can lead to a rushed, stressed out, overly tired life that lacks reflection and fulfillment as well.
So, where's the balance?  How do live at a challenging but sustainable pace of life?  I think these are questions a lot of people struggle with.
If you have any thoughts on the topic or know of some good books or other resources.  Post them here.  I'm considering doing an extended series on busyness.